Have you ever noticed that some websites start with HTTP while others begin with HTTPS? Even if you've never seen it before, your website visitors have probably noticed the feature. Websites that have the s are perceived secure because they own an SSL certificate, while those without an s are considered non-secure. An SSL certificate only guarantees the s. Since online fraud is on the rise currently, your business website requires an SSL certificate. However, do you know what it is? SSL refers to modeled cryptographic protocols that offer communications security over the internet. Think of it as a shield to all information that you, as a website owner, exchange with your customers. SSL provides a protected medium between two devices across the web. For instance, SSL is used to secure communication between a browser and a server where a website addresses HTTP changes to HTTPS. So, if you own a business website, you should ensure that it is secure, especially for your client's personal information. Do you want to know how you can do this? Well, keep scrolling.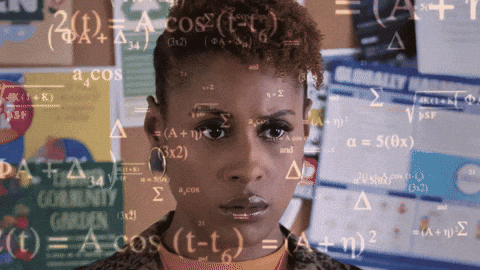 Why SSL is necessary
In February 2018, Google announced that all websites on Chrome 68 that are not SSL compliant would be flagged as "not secure." Basically, they meant that a site that is not connected via HTTPS and accepts data submission would be flagged as "not secure." Therefore, as a business website owner, there are high chances that visitors to your website are required to submit information like contacts and payment details. How have you protect such information from being accessed by third parties? One of the significant areas where businesses put substantial effort is ranking on google. According to Statista, 59% of the global population are active internet users. Therefore, as a business, owning a secure website is an advantage to your users and a pathway to succeeding in your business.
Why Secure Your Website With SSL?
Data Integrity
Information submitted through a website goes through a series of channels before reaching the intended party. Since online crimes are currently on the rise, hackers may tamper with your clients' information if your site is not secure. Therefore, SSL ensures that information submitted through your website is encrypted, and only the intended party reads it.

A Must for Online Transactions
If you run an eCommerce business or your business requires clients to pay for your services or products online, having an SSL is a must. This is because the payment details are susceptible. The website should not disclose them to any third party because they may lead to severe damages and losses.

SSL Offers a Sense of Security
There's nothing that wins your client's hearts as seeing a green lock or the HTTPS when visiting your website. Since cybercrimes are on the rise, the security of information is essential than ever. An SSL certificate ensures every information is secure, thus a necessity in thriving in your business.

SSL Offers Your Website SEO Advantages
Having an SSL installed on your website improves the SEO rankings your site will get. SEO rankings refer to the position of a site in the search engine results page (SERPs). Who doesn't want to rank high on google?

Keeps Your Subdomains Safe
An SSL lets you secure your main site and its subdomains (like shop.yourdomain.com or blog.yourdomain.com). Surprisingly, this is possible through one SSL certificate. Additionally, it's advantageous, especially if you own a business website where you manage many subdomains.

How to Get an SSL for Your Business Website
Obtaining an SSL is quite easy. You can get it from a reliable Certificate Authority (CA). However, if you have a problem obtaining an SSL for your website, you can consult Supercharge Interactive. For instance, Supercharge Interactive (SI) can help you to buy, register and install an SSL for you. Experts at SI are equipped with the skills to handle all services related to SSL. Some of the top SSL certificates they can help you obtain and install for you are:

Multi-Domain / SAN Certificates (MD)
Extended Validation Certificates (EV SSL)
Multi-Domain Wildcard SSL
Organized Validated Certificates (OV SSL)
Domain Validated Certificates (DV SSL)
Wildcard SSL Certificate
Also, if you haven't planned to obtain a paid SSL, SI can install a free SSL auto-renewed for your website. A free SSL is the one that non-profit CAs provide. Some of them include Let's Encrypt and Cloudflare SSL. The purpose of a free SSL is to offer free encryption to make HTTPS a norm. On the other hand, a paid SSL is paid for. It is signed and issued by a credible Certificate Authority (CA). You can get it from the CAs website or consult Supercharge Interactive for assistance.

How to Improve Security on Your Website
You may assume that your website has nothing worth being hacked. But at the same time, you might be wrong. Incidences of websites being hacked are reported daily. For instance, companies such as Yahoo, Canva, and LinkedIn have experienced catastrophic hacks that led to data loss for millions of users. As a business website owner, therefore, do not wait for such an incident. If you notice some unusual errors on your website, seek quick assistance from experts. SI is among the best companies you can engage in for the security and maintenance of your website.

How Supercharge Interactive (SI) Can Help Your Website
If you have any issues with your website, SI can keep you and your business website safe online. Do you want to know how they do it? Well, here are some of the issues they handle:

Code Errors: PHP, HTML, Ajax, node, CSS, Jscript & etc.
Web Hosting Error: Connection slow down, inadequate hosting space, etc.
Enhancing Security: Addition of SSL, HTTPS, restricting access backup of web host, etc.
Site Recovery: Supercharge can help to backup and recover a hacked website.
CMS Update: They offer CMS updates to support your web host, installation of plugins, etc.
They also offer theme updates, content updates, and uploads &, etc.
You can visit their website and check out their affordable and excellent services.
To sum up, the benefits of obtaining an SSL for your business website are incredible. It is a clear indicator that you own a secure site. Also, it is proof that your business is authentic to your visitors. As a business website owner, create a safe online environment for your clients by purchasing an SSL certificate from a trusted dealer like Supercharge Interactive. Take advantage of the HTTPS revolution today!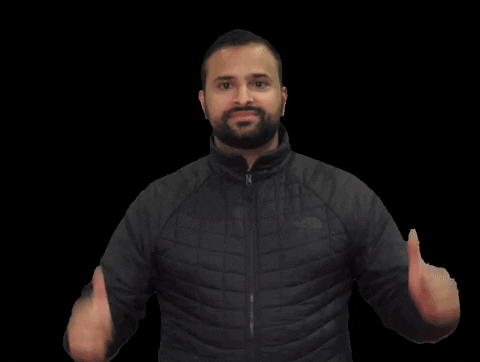 credit: Gif via Giphy