On May 19, 2020, Facebook Introducing Facebook Shops: Helping Small Businesses Sell Online. Everyone is so excited, everyone was so into it, and even the news platforms around World are announcing it.
(Channe News Asia / Tech Crunch / The Verge / The Guardian / Business Insider Singapore / Marketing / Financial Times (FT) / Vox / Cnet and the list goes on...

Here are some key features that were mention in their announcement and most news outlets;
"Facebook Shops make it easy for businesses to set up a single online store for customers to access on both Facebook and Instagram. Creating a Facebook Shop is free and simple. Businesses can choose the products they want to feature from their catalog and then customize the look and feel of their shop with a cover image and accent colors that showcase their brand. This means any seller, no matter their size or budget, can bring their business online and connect with customers wherever and whenever it's convenient for them."

Combining FB and IG as 1 Shop with different looks.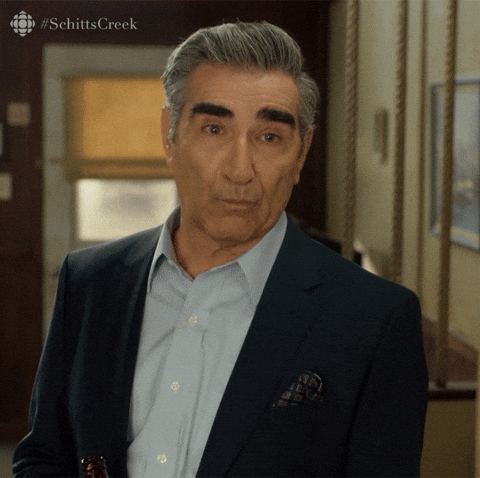 FB Shop able you to sell Live in Live Shopping platform;
"People have been using live video on our apps to showcase products for years, from shoe stores announcing new sneakers to beauty influencers trying on different lipsticks. Now, we're making it easier to shop for products in real time. Soon, sellers, brands and creators will be able to tag products from their Facebook Shop or catalog before going live and those products will be shown at the bottom of the video so people can easily tap to learn more and purchase. We're starting to test this with businesses on Facebook and Instagram, and we'll roll it out more broadly in the coming months."

Connecting Loyalty Programs to user/customer account;
"We're also testing ways to make it easier to earn rewards with businesses you love by enabling you to connect your loyalty programs, like the points program at your local cafe, to your Facebook account. You'll be able to easily see and keep track of your points and rewards. And we're exploring ways to help small businesses create, manage and surface a loyalty program on Facebook Shops. "

FB will be working with these partners to enhance their Shop;
"We're also working more closely with partners like Shopify, BigCommerce, WooCommerce, ChannelAdvisor, CedCommerce, Cafe24, Tienda Nube and Feedonomics to give small businesses the support they need. These organizations offer powerful tools to help entrepreneurs start and run their businesses and move online. Now they'll help small businesses build and grow their Facebook Shops and use our other commerce tools."
Here's how you can set up online (Please finish reading this before you jump into the setup)
Note: some links might get outdated, so please search for other alternatives if links don't work for you.
- Create a FB Shop in Wix
- Woocommerce plugin
- E-commerce-Platform teaches you how to set up a FB shop
- Shopify x Facebook
- CedCommerce: Facebook shop integration
- Cafe24 FBE Service API
- BigCommerce connect to Facebook Shop

Here's what we understand, think, and ask ourselves these.
- Everyone will be rushing to open a FaceBook Shop, as in those who register their business or company and those who don't register because it's FREE.
- Both buyer's & seller's privacy are protected by FB in another way; FB knows what you buy & what you sell / what you view & what you post, etc... Does FB really care about your privacy?
Apr 4, 2018 | Sep 28, 2018 | Sep 28, 2018 | Sep 5, 2019 | Sep 5, 2019 | July 28, 2019 | Feb 27, 2020 | Apr 23, 2020
- FB also controls the visibilities like rank position, geolocation, reach, information, fairness, and more, just like their hiring post and an additional boost of your product ads.
- How about payment? That credit card payment information and payment received whos collecting them and who stores card details?
- Buyers, while your potential customer is looking at your product post, also look at your competitors' or suppliers' product too when they also on it.
- How about their App installed on our smartphone.
Jan 29, 2020 | Jan 29,2020 | Mar 20, 2020
- How about our communications on Their Products? Is it really private? We all know it's encrypted, but keys are generated by who and on whois system?
- Also, setting up shop might also help them promote THIS as there is money to be made and exchanged.

Now think about it, whos benefiting all from FREE?
Here what we think
- We can't run a business without social media support. Without social media, we can get closer to the customer or potential leads because your leads are using these social media platforms daily. Use them to your advantage, like create & gather crowd, channel this crowd to your space. Your space, secured websites, and not another giant e-commerce playground, or make your own website with ease playground. Yes, we can make one for you based on your requirement.

Benefits: The site you made for yourself is a 24/7 information counter, store, sales representative, and so much more to be mention. Just arrange a discussion with us to know more.

- Also, have different vendors for your business than just 1 big giant you can't leave if anything happens. We know vendor hopping is not a good practice, but it a good option to have when things got out of the way.
- Business & Social never mixed well, and it can be very lethal if it is wrongly mixed... Sep 26, 2019 | Jan 30, 2019 | Apr 27, 2020 to be frank.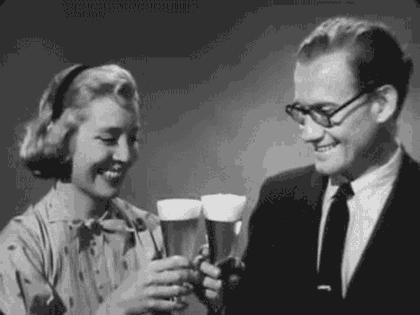 Credits: Quote by Jonathan Zittrain | Gif by Giphy