We believe this terms "QR Code", "Trace Together" & "Contact Tracing" is very familiar to many of you. Its been months since COVID-19 started, now we can see lapses everywhere on overcrowded space, scanning QR Code to access, Writing log to check in, checking temperatures and etc...
All these lapses might cause be these issue
Not enough manpower supply for long hours.
Extra hiring to just do this strained job and its a post position for every businesses.
Visitor didn't scan or don't want to scan or forgot to scan (check in and out).
Staffs are overwhelmed by visitors or workload.
Not enough person discipline (base on visitors and the staffs).
There are so much more, when it comes to lapses...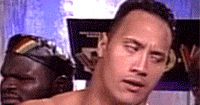 We feel that there are better ways to make the smart nation smarter by using RFID to access premises & especially malls. As we need to access by the entrance we are required to scan to enter and get temperature checks at the same time, then every outlets we visit we need to scan again & again to check in. After that scan or tap to check out every where we exit (manually, sometime staffs will tell you don't need to check out). Also there are number limits to enter the mall and outlets. Why not allow RFID to do the job? (this will be a long time solutions because hiring extra manpower and depending on other discipline action is a lot more harder.)
Let everyone Scan QR Code to enter and at the same time get an RFID Tag (Tag can embed with advertising screen for promotion)
Each mall will have recorded number of RFID Tags available to use (maybe issued by government?) that means if tag is fully taken the mall is fully packed with the limits and visitors have to wait for cards (visitor exit will return the RFID for reuse).
Install RFID reader at every outlets in the mall. These reader will have sound alert to indicate the outlet visitor limited.
These will make Contact Tracing faster as its run by system because we are a smart nation with AI, cloud computing and calculations.
As for staff they can use Uniform with RFID tag.
RFID cannot track the person when it is not suppose to track because it doesn't have power, memories (most doesn't), CPU, satelite chip, GPS signal, sim card within itself. Only a reader installed at the location / place can read and record the movement.
Have a look at these information we found online that let us feel that RFID tag is the best solution.
If you like our suggestion, share it or, let relevant department who can make a different of the current issue.
Lastly, look at what RFID track-records: